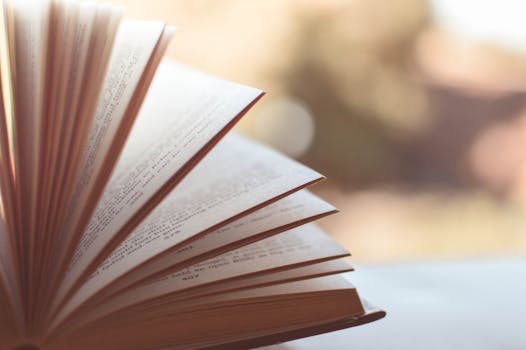 'New year new me.'
We hear that everywhere in the first few months of the year as it is a time for goals and resolutions. A lot of people make it their goal to read more; gyms are not the only place getting new customers. Whether your goal is to read 12 books or 112, here are some tips to help you achieve your reading goal this year.
1. Get a Library Card
I cannot stress this one enough, and no it is not just because I am a librarian. While libraries are evolving to meet the needs of communities in the 21st century they still have books. I personally read anywhere from 80-110 books a year and if I had to buy all of those it would cost me around $2000! I am assuming like me, not everyone has that amount of money to spend on books (though we wish). Having a library card eliminates this expense and allows you to give books a chance that you would normally not pick up. Since there is no cost involved you can try a new genre or new author free of charge. If you do not like it… bring it back. Librarians are also a good resource on what to read and libraries have every genre and format you can think of.
Speaking of formats…
2. eBooks
Another reading option are eBooks, which you can purchase for a lower cost or borrow from your public library. Libby by Overdrive is a popular app, but check with your local library to see what they use, because well… it's free. There is a big debate between physical books and eBooks but I like both formats and I can tell you that eBooks do not scare librarians!
I love how I can download books to my phone and read them while I wait in line at the grocery store or a waiting room, not to mention being able to download books for a trip. I also appreciate being able to read on my side and not have to struggle keeping a book open.
3. Try an audio-book
If you struggle with reading, have difficulty finding time to read, or just want to switch it up, try audio-books. They are also available at public libraries through apps such as Libby, or on CDs and playaways (think MP3). Audio-books are not for everyone. A lot of people mention that they think they will get distracted or fall asleep. I had the same concern. I found that if I was doing a task where I did not have to think, like cleaning the house, I was able to follow the story. I want to try and download audio-books this year to listen to while I exercise as I find working out very boring. Audio-books are also great for those of you that have long commutes or are taking a road trip.
Tip: Listening to a book that the author recorded can be a great way to really get into a book, especially memoirs.
4. Keep track
Keeping track of your reading can really help you accomplish your reading goal. Not only does it help you know how many books you have read, it is so satisfying crossing off a book on your list. I use Goodreads to keep track of my reading as they have a handy tool to keep track of your reading for the year. It is also helpful in recommending other reads, reading reviews, and to see what others in the community are reading.
If you are into bullet journals you can make a fun sheet to keep track of your reading. My friends who bullet journal have a list of books they want to read in their lifetime and will colour in the book when they have completed it as well as a page to write the books they have read for that year/month.
5. If You Don't like it, Don't Read It
I have a lot of patrons that come into the library that did not like the book they checked out and struggled to read it. I always say there are too many good books in the world to suffer through a crappy one.
This tip is simple: If you don't like it, don't read it. I wouldn't go so far as to stop reading a book after one paragraph, unless you really cannot stand it. I usually give a book a chance by reading the first 70-100 pages. If I do not care about it by then I move on and try the next book. Struggling through a book you do not like can be discouraging and takes the joy out of reading. This isn't high school. You do not have to read books you do not like.
6. Read What YOU Want to Read
I see many new readers at a loss of where to start and so they turn to the classics, or the books that they think they should be reading such as 1984, The Great Gatsby, Animal Farm, Moby Dick etc. This isn't english class, read what you want. If the classics are your cup of tea go for it! But if they are not, do not feel bad about it. If you are not sure what you like, pick up a few different genres and authors from the library and see what sparks your interest. You might be surprised with what you find.
How do you keep your reading goals for the year?